Marvist Consulting's SEO solutions include a number of best practices and activities to help your website get first page rankings with our professional SEO services. These include:
Keyword research
Search engine assessment
Search engine optimization consulting
Keyword competition analysis
Webpage coding/website optimization assessment
Website optimization recommendations
Search engine optimization strategy definition
Meta tags analysis and rewriting
Define link building strategies and implement them
Monitor rankings as well as review of your site
Activity and progress status reports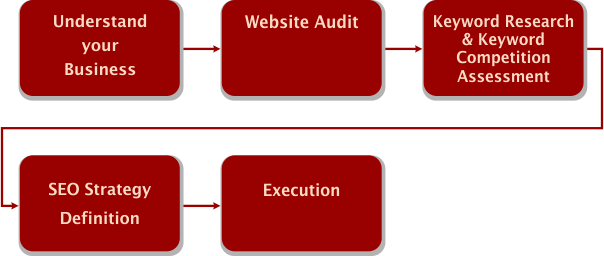 This combination of assessments followed by strategy definition and finally implementation provides integrated and comprehensive solutions. This approach is key for our consistent first page ranking results.
In-house strategic advisory, research and content teams help enhance our solution
Our internet marketing strategic consulting expertise will help you in providing clarity on designing a great site that gives your visitors a good user experience. We also offer analytics, content audit, content writing and web promotion services (link building) and social media marketing solutions.