Date Published: 9-Apr-2014 | By: Shane K Morgan
According to Social Media Today, 6 out of every 7 people in the world have access to the Internet. 1 out of every 4 people in the world are now using social media. Global social media users in 2012 were 1.47billion which has increased to 1.73billion in 2013 and expected to reach 2.55billion in 2017. That's not a small number to miss out.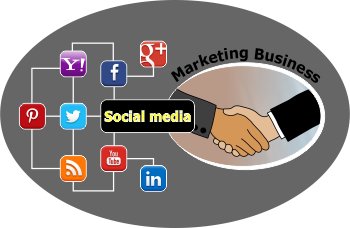 With increase in number of social media users, social media marketing (SMM) has become one of the essential aspects of digital marketing today. According to Social Media Examiner Industry Report, 93% of marketers are using social media for their business purposes and 79% of marketers have integrated social media into their traditional marketing activities.
If you are not in to social media marketing yet or planning to start social media marketing, then it's a high time to kick-start and leverage the benefits of this marketing technique.
The important aspect of SMM is its effective execution. This article explains the ways the businesses should work to make their SMM more effective.
Choose one right social media networking platform first
It is always better to start with and focus on one platform initially to ensure proper time and resource management for SMM. As the time passes on and marketing progresses, you can start on other platforms. Businesses have to make sure to spend some time on research and choose right platform. This depends on the type of your business (product/service or B2B/B2C). Check on what platform does most of your potential customers appear on, their purchase behavior, what activities they do, etc. This will help you finalize what platform is best suitable for your business.
Research shows that for
B2B businesses – Linkedin and Twitter are more suitable
B2C businesses – Facebook and Twitter are more suitable
This is just for reference purpose and as a business owner with exact picture of the business, you will know better what platform to use when you do research thoroughly.
However, it is advantageous to be on Google+ in the present scenario irrespective of the type of business to Boost Search Engine Ranking .
Create a genuine social media account for the business
Once the right platform is chosen, make sure that you create a genuine social media account for the business. Put a real picture of your business, provide correct business's contact details, physical location address with a map to guide customers to the physical location of the store. Furnishing these details will build credibility of your business among the followers and shows you are genuine.
Note: In case if you are using more than one platform, it is recommended to maintain consistency in profile picture across all the platforms. This doesn't confuse customers and convey them that it is same business.
Set short and long term goals
Major characteristic of SMM is that the results are not immediate and you cannot assess SMM in a day or two. So, for that, set short (one month, three months) and long term (six months, one year) goals to check whether the platform and SMM is working well or not. Goals should include acquiring followers and new customers, engaging them, conversion rate, Building Loyal Customers, etc.
Make sure to monitor the goals regularly to determine whether the chosen platform is effective for your business or not and decide on whether to pursue it or switch to another one.
Share compelling content
Ensure you publish the content on the regular basis. Content should be informational, relevant, fresh and is free from errors of any sort, which might alien your audience.
Follow 80-20 principle
According to this principle, 80% of content shared should be customer-centric;educational and engaging. It should also take into account the interest, issues or tastes of the audience.
The remaining 20% should be about the business. It is related to conversion and creating sales for the business.
Audio and visual presentation would be more effective. Include images, infographics, or good quality videos to make your content visually attractive.
Reach audiences at right times
Great content is not really great unless there are readers to it and the content is helpful to them. So, once you create good content, identify the time when there will have maximum reach of audiences and post the content during that time so that it gets maximum exposure.
According to research by Social Media Today, social media platforms find certain periods in the day when users peak. These are as follows (the timings are in EST):
Facebook 13:00 to 16:00 Google+ 09:00 to 11:00
Twitter 13:00 to 15:00 Linkedin 07:00 to 09:00 and 17:00 to 01:00.
Be regular and polite to followers
SMM is not start and leave kind of thing. You need to be available online and be active on the regular basis and post fresh and engaging content.
Address the queries and complaints of your audience consistently and interact with them politely. The way you respond and communicate with your audience determines the success of SMM
Thank your audiences for favorable comments without exaggerating with a positive gesture.
Give a polite reply to negative comments by apologizing for the inconvenience to the customer. Respond in a polite tone and assure them that you are going take remedial measures soon.
We hope you now got enough knowledge on how to start social media marketing and execute it effectively. So, it's time to tighten up your lace and take your business to the next level.