Date Published: 25-Apr-2014 | By: Shane K Morgan
A recent case study by Link Research Tools on SEO and Online Marketing Services company located in India showed that it pulled their clients into Penguin penalties by doing negative link building tactics. Also there are many articles on the Internet saying SEO providers from India are of low quality. This represents a classic case of stereotyping. Instead of this article being only about hype and raise concerns, we also want to offer solution to this situation.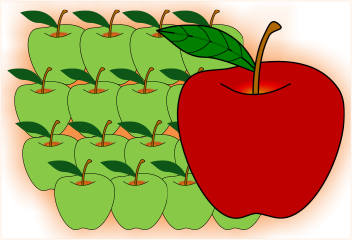 Stereotyping is not only politically incorrect, it leads to poor business strategies
It is not a smart choice to think that all Indian service providers are bad. There are not only chances of you missing out some really good companies that offer high quality services at reasonable cost but also such stereotypical ways of thinking could lead you to make many wrong choices in your business.
In the recent past many SEO companies have collapsed – from India, US, UK or any country for that matter – thanks to significant changes and updates by search engines. Only those who are ethical and professional in their SEO practices with long term view are surviving today – again they can be from India or any other country. There are many Indian digital marketing companies that are considered as the best in the industry.
Motivational speaker, Wayne Dyer says, "Judgement prevents us from seeing the good that lies beyond appearances". It is pointless to come to conclusion that all SEO companies from India are unethical based on few unprofessional SEO providers.
Some Indian companies offer value proposition of quality with affordability
Many good companies from India offer almost the same quality services like those offered by companies in Chicago, New York or London. In fact, they do it in a fraction of the investment. Remember, resources in India are inexpensive and there are many good companies that have survived many algorithm updates and are still going strong.
Right metrics to identify a good SEO provider from India
In the best seller Good to Great, Jim Collins mentioned that great companies focus on the genius of AND. So why not choose high quality and low prices by working with Indian based providers.
Small and mid-sized businesses especially can leverage the services from India where the ROI will be more. So, if you are a small and mid-sized business owner looking for a good SEO or digital marketing service provider, don't hesitate to go for Indian companies. Just look for these factors in the service provider.
Avoid quick growth companies
Good SEO providers focus on serving the client rather than growing big quickly. They have good conceptual knowledge of industry and know certain methods of doing SEO very well. They do not tend to incline towards easy alternatives to get immediate results. They independently analyze the algorithm and work accordingly. These companies don't harm the client knowingly.
Avoid those who have not associated with clients for long
On the other hand, there are also companies that are focused on just making money. They will figure out one or few SEO practices and put many low end resources to do the repetitive task. They want to grow very quickly and don't care whether client is really benefiting from their service or not. Once any change happens in search engines algorithm, they move to another tactic fast. These are the companies that put clients in trouble.
Do they believe SEO is a new generation marketing or as web development?
Even Elance.com, a very popular outsourcing website puts SEO in IT and Programming category. Where in reality, it must be in marketing.
A good SEO provider strongly believes that SEO is marketing and not a technique to manipulate search engines. Search engines are increasingly focusing on offering best results to their users and are rewarding websites that are doing the same.
Superior quality SEO providers from India are not just focused on building links, they do a lot. As soon as they take up the project, they do a thorough assessment of the site, competition and define a SEO strategy. Based on the strategy, on-page & off-page optimization are done.
Do they have the ability to analyze, strategize and conceptualize solutions?
Good SEO providers study the website's situation, analyze it and help clients with suggestions/recommendations rather than just providing collected data/reports. They not only focus on rankings, but also on conversions, sales and ROI that is more important for client's business.
What is the caliber of resources?
This is one of the major factors that determines the quality of the company. SEO jobs are all analytical which require logical thinking, good written communication skills, research abilities, coordination skills besides having degree/sound knowledge on marketing concepts.
Good SEO providers offering high quality services hire talent with above mentioned degrees and skills. In order to retain such resources they pay higher salaries and hence cost of their services may be a bit high compared to typical Indian SEO providers.
Do they have the right team size?
It is one of the key factors that determines a good company. Big team concept will work out only in a company that has standardized systems. But, when it comes to SEO and digital marketing, the industry is ever changing. It is dynamic. You can't sit on one practice and make hundreds of people work on it. High quality SEO provider will make sure that their team size in optimal to perform at its peak.
Optimum number of employees in a good SEO company is around 50-60 people. If it is too big, collaboration and coordination issues occur and quality dilutes. Very small team size is also a problem because, they will be overwhelmed with work and will not be able to adopt to change easily. Also, small team cannot deliver best results with heavy work loads.
So, don't get carried away by the providers who put themselves in front saying they have bigger team.
How is the quality of client service?
Good SEO providers are service-oriented and they respond to clients promptly and update the status of projects promptly on scheduled time. They proactively educate clients about the changes in the industry to reduce the anxiety.
In order to provide high-quality service, they may sometimes refuse to take new projects. When that number of projects/clients that they can serve adequately is reached, they stop taking up new projects to ensure the quality is maintained.
Whereas, low end providers focus on building huge customer base and making money rather than focusing on the quality of service.
What is the experience of senior management of the company?
Some successful SEO companies in India are predominantly run by senior management having international exposure and work experiences in other countries (US, UK, etc). They know how businesses run there and their expectations of the quality of service. They train and mould their teams accordingly to deliver high quality services matching client requirements. However, most local businessmen in India do not have the same attitude.
Sustaining for years in dynamic industry like SEO is possible only with the caliber and able administration.
Avoid companies who are operating in many businesses
Checkout if the SEO provider serve clients in India or if they have any other businesses in India. If they do, then please be very careful and you need to screen more thoroughly.
Choosing a right SEO provider in India not only gets you high quality solution with high quality client service but it is also economically viable for businesses as Indian SEO providers are comparatively cheaper.

You may also like to read: