Date Published: 3-May-2013
Today, most businesses associate link building with rank improvements. Yes, link building does help with rank improvement, but only when done in the right way. Poor link building practices can lead to loss of rankings – thanks to recent in changes in search algorithms.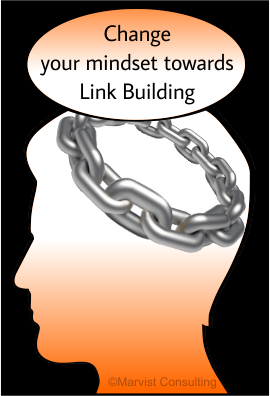 Well, this write up is not much about getting higher page ranks but more about link building as a way to get new clients – even without any boost in search engine rankings.
When a home needs to be sold or when there is an open house, you will see a lot of placards outside in the neighborhood. When a store has a sale, they sometimes employ someone at the street corner with a sign of the sale and also to handover some fliers. The more the coverage of the signs or fliers, the better the chance of attracting more number of interested people. Right! Similarly, link building needs to be done to make sure you are promoting your business in the online space for potential customers to find you.
Where to build links?
A link is like a phone number. You will not be able to find a business online without a link. Once you start thinking about link building, you need to figure out where to build the links. So these links will get some visitors.
People used to lookup yellow pages and many do even today to find a business. They need some listings of businesses to identify the suitable ones for them. A short description can help understand the character of the business and its specialization. That is enough many times for the potential customers to shortlist or reject a business.
First, see where your target customers go for finding a listing of businesses like yours? Make sure you are listed there with a link to your site.
Alternatively, you can write an article about solving a frequently encountered problem in your industry. If that problem is faced by many people, they will most likely find your article helpful to understand the problem and resolve it.
Based on your article, they may even feel you are the right person or business to work with. Well, how do they contact you? Probably with the link on the article that points to your site.
It is the time for businesses to zoom out and see the bigger picture about their link building. Changing their mindsets a bit will help them find new customers.

You may also like to read: